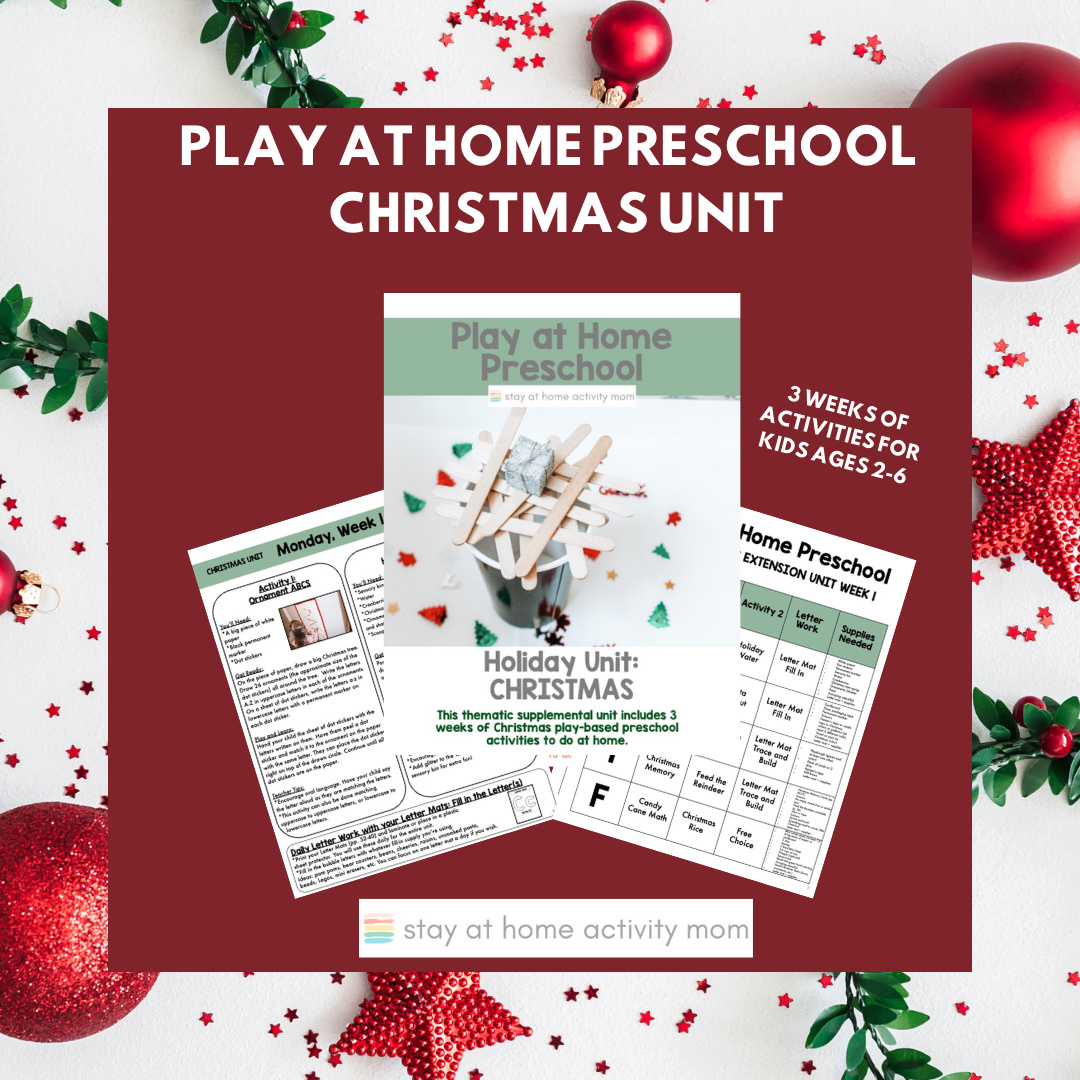 Christmas 3-Week Unit: Play at Home Preschool
Play at Home Preschool Christmas Unit is here! If you want to make sure you're ready to learn and play with a Christmas theme each day leading up to Christmas, look no further!
This unit contains 3 weeks (15 days) of play-based and fun preschool (and beyond) activities to play and learn at home or school. 
Each day contains three different activities:
The first two activities explore and develop literacy, math, fine motor, gross motor, sensory, STEM, or arts and crafts!
The third activity each day is a hands-on letter work activity using printable and resusable letter mats (that are included) for the letters in the word CHRISTMAS.
Also included are unit and weekly overviews, suggested book lists, supply lists, daily lesson plans (with pictures for every activity) and more! 
This unit is 41 downloadable pages that can be used on its own or as a supplement to the rest of the Play at Home Preschool program.