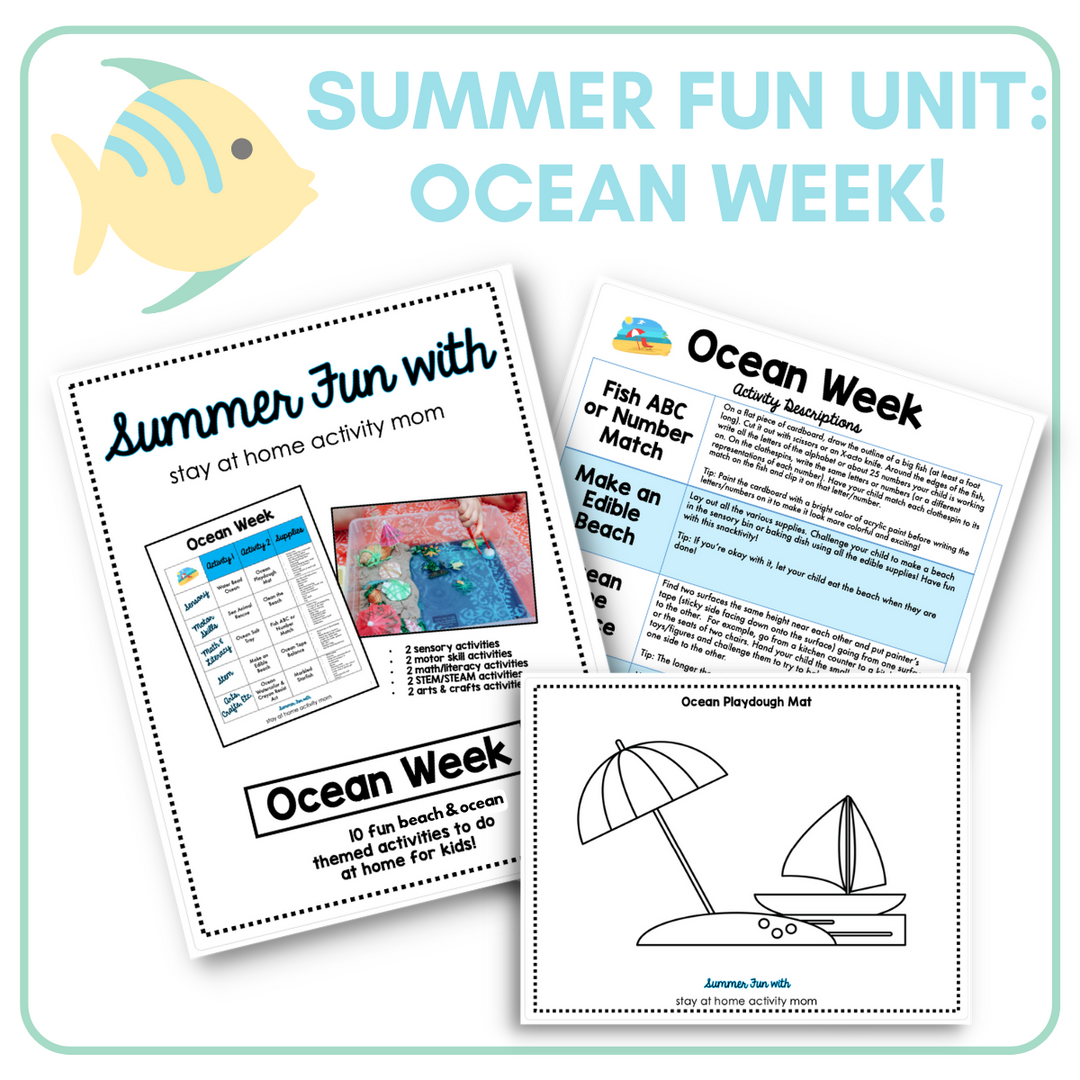 Summer Fun Unit: Ocean Week
Make it a summer of ocean and beach fun with the Ocean Week Summer Fun Unit! 

Unit includes:
5 days with 2 activities per day - that's 10 activities total! - of EASY to prep, engaging and play-based activities.

2 Sensory Activities
2 Motor Skills Activities
2 STEM Activities
2 Arts & Crafts Activities
Math Activity
Literacy Activity

A supply list (using many everyday items) for each activity. 
A printable play-dough mat and play dough recipe. 
You can choose which activities you'd like to do each day, and even repeat your favorites! 

My favorite and recommended supplies and books are available here.

Check out the Full 18-Unit Play at Home Preschool Curriculum here.
This unit is created for 2.5 - 5 year olds and will be emailed to you as a downloadable PDF.